I got some awesome Betty Crocker ice cream cone cupcake baking racks for Christmas and my daughter has been begging to use them!
Who doesn't love an ice cream cone cupcake?! She wanted vanilla cupcakes with blue frosting and pink sprinkles. So that's what she got!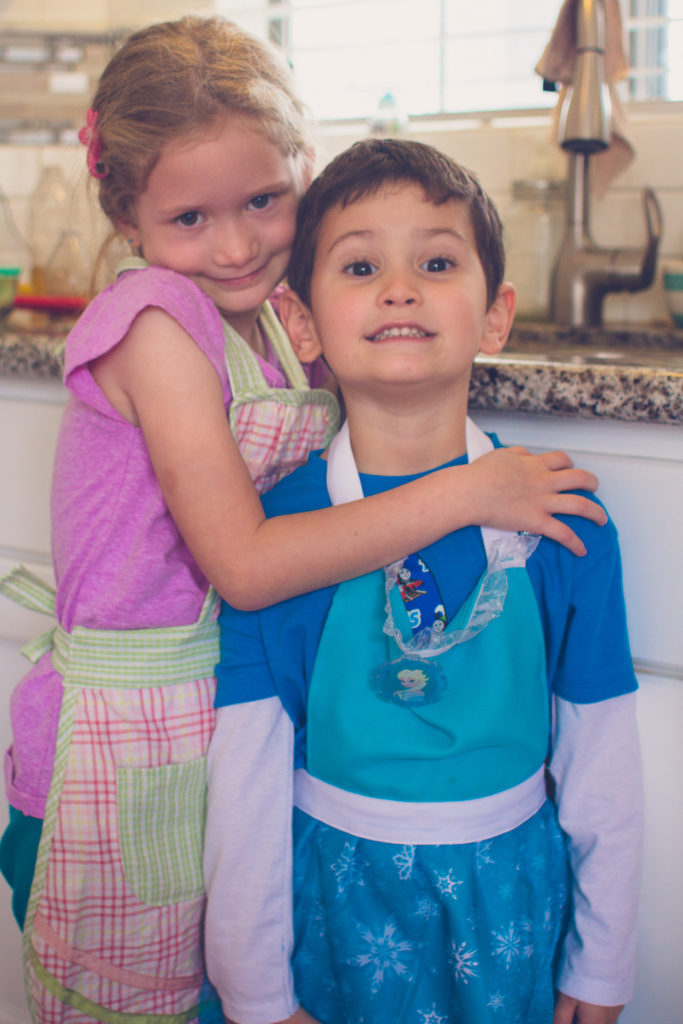 The baking racks were easy to use. We got regular ice cream cones and set each one in one of the little holes and set the racks on a baking sheet. (Please excuse the condition of my well-loved baking pan. It gets a lot of use.)
I wish I could share the recipe we used, but it's the recipe that an Orange County cupcake business, Fairy Cakes Bakery, uses, and we've been sworn to secrecy. I'm sure any boxed mix would work and a quick search on Pinterest should provide an awesome frosting recipe.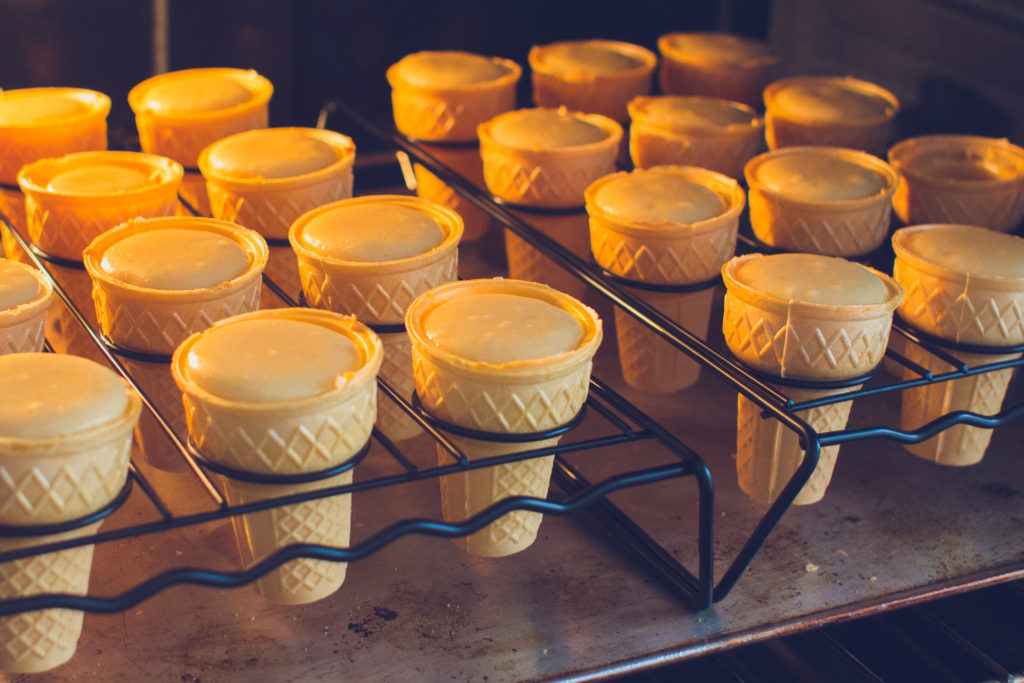 My favorite dyes are the AmeriColor gels. For this frosting I added a squirt of sky blue. I used a piping bag fitted with a big round tip to apply the frosting.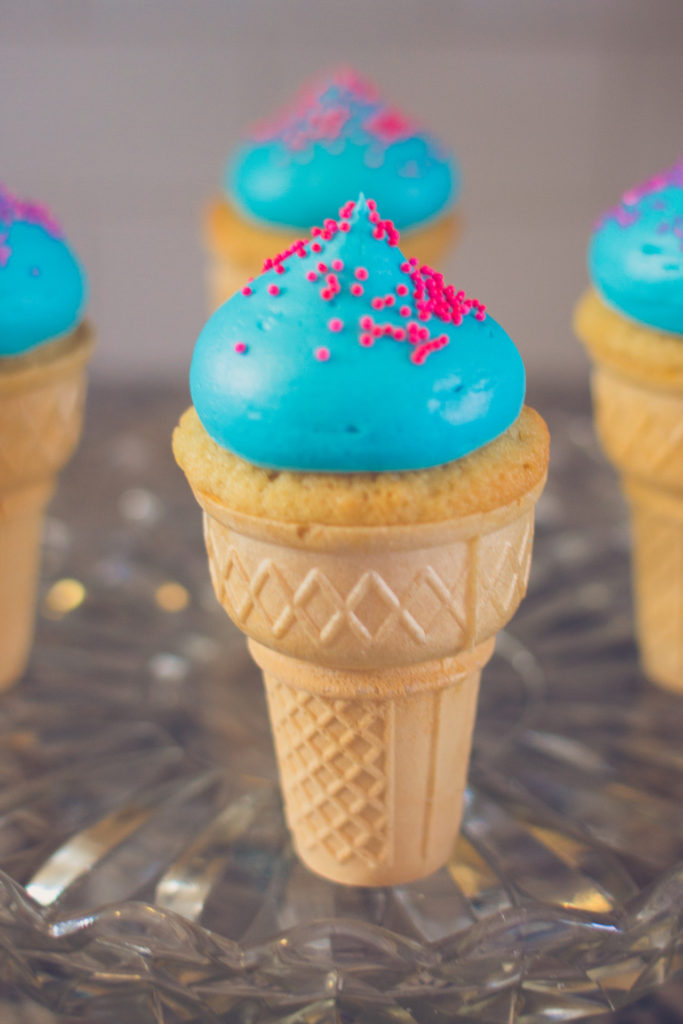 We filled the ice cream cones a little too full with batter. I think next time I would leave around 3/4″ of space at the top. Several of the cupcakes overflowed. But they for us so we didn't care! We had fun and the cupcakes were delicious!
~ This post contains affiliate links. ~