I'm almost out of laundry soap. I've heard a lot recently about people making their own and I've found several recipes on Pinterest, my latest addiction. I never thought I'd be granola enough to actually make my own laundry soap, but a few days ago I found a recipe that sounded easy so I figured, what the heck, I'll give it a try. I used a recipe I found here.
I found all of my ingredients at Walmart. I looked at Target and Ralphs, but Target only had the Borax and Ralphs didn't have anything I needed. Here's what I got:
Borax – $2.98
Washing Soda – $3.24
Fels Napthia – $.97
Jar to store my laundry soap in – $0.00 because I already had it at home.
I reduced the size of the recipe I found by 1/3. I mixed together 1 cup of Borax, 1 cup of washing soda, and 1 finely grated bar of Fels Napthia. I used a fine grater that would normally be used to grate Parmesan cheese. Grating the Fels Napthia required a little elbow grease, so I got a workout while making my new concoction!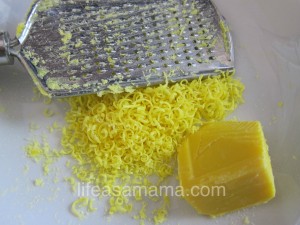 I mixed it all together, dumped it in a jar, and found an old 2 oz coffee scoop to measure it when I wash my laundry. Since the Fels Napthia smells like lemon, this stuff smells awesome! I can't wait to see how my laundry smells after using my new soap. I have tons of washing soda and Borax left for future batches of laundry soap.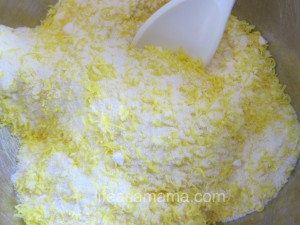 Since the mouth of the jar I used is on the small side, I ended up dumping it all into a larger jar I got at Ikea a long time ago. Scooping it out of a large jar is more convenient.
The first wash with the new soap is in the washing machine as I write this. The Husband's shirts are going to smell lemony fresh!
Update: The load I did came out great! It smells fresh and is super clean. Yay for cheap DIY laundry soap!
Update 2: Don't use this on your cloth diapers. I did and while they came out really soft and it removed all the stains, they won't absorb anymore so I have to strip them. Darn. I guess I'll have to keep purchasing detergent for my cloth diaper washing.