June 16, 2012
Oh my! Its been so long since I've blogged! I have lots of stuff to post and it'll all be up soon. I promise. Well, maybe promise is too strong of a word to use. Anyway, I'll work on it.
Tomorrow is Fathers Day and Paige and I wanted to make something special for Ro. Normally she paints or colors something, but I felt like we needed to do something different. So after browsing online (mostly on my current obsession, Pinterest), I got inspired to make this: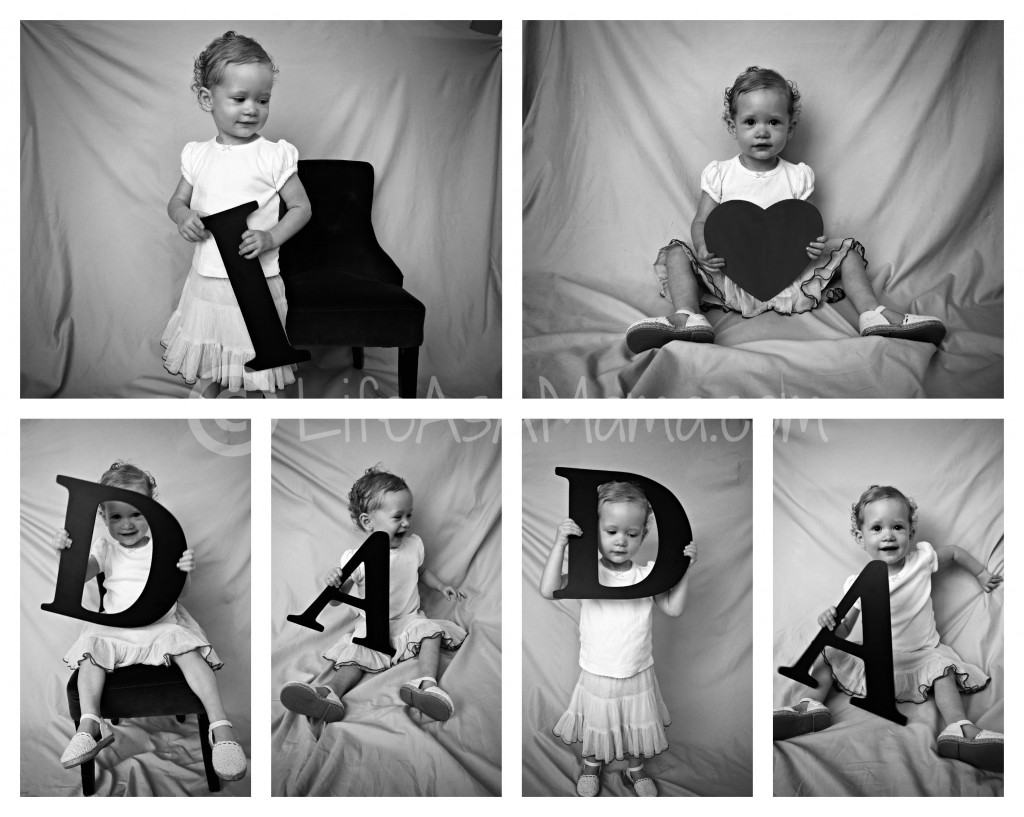 I found the super cool big black letters and the heart at Michaels. They were already black, so there was no need to paint them, which made me VERY happy. While Paige was napping I turned my living room into a photo studio in front of our big glass sliding door. The back drop is a light tan colored sheet, and the chair was a gift my aunt gave to Paige before she was born. The outfit consists of hand-me-downs she had in her closet.
It was a bit of a fight to get photos of her not holding the letters the wrong way, running away, and pulling the back drop down, but after lots of bribery and begging, I was successful! I did some photo editing with my new favorite photo editing website, PicMonkey, and submitted it to Costco online to be printed. I picked it up, framed it, and it was ready for Paige to give to her dada.
We got another gift for Ro that he'll get on Fathers Day, so we ended up giving the picture to him last night. We were soooooo excited about it, we just couldn't wait! He loved it!
Entry filed under: Paige, Ro, Stuff I Made. Tags: .